19 July 2022
We've all heard the news lately: cancelled flights, long delays, limited numbers – the works. But how much truth is there to the media storm? And if there really is "travel chaos", how do you avoid it on your holidays this year? After speaking to our experts on the frontline, we've pulled together some top tips to help sort fact from fiction, and make sure you still get that long-overdue getaway in 2022!
How To Avoid Airport Travel Chaos In 2022
Don't plan tight turn-arounds

Fly in the morning

Arrive at the airport early

Make sure your passport is valid

Travel domestic or close to home

Consider a cruise

Travel insurance
---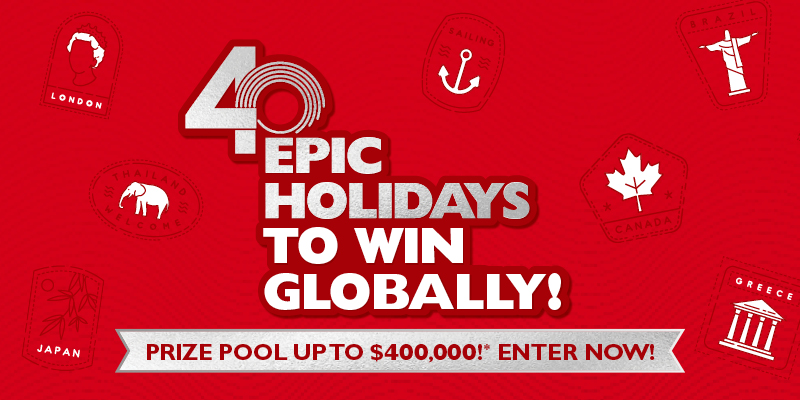 ---
Don't Plan Tight Turn-Arounds
If you are only leaving yourself an hour or two to get from the airport to the super-important reservation that you just can't miss – you're asking for trouble. Plan ahead and allow plenty of time for potential delays and get to your destination early! If your flight arrives on schedule, it will allow you time to enjoy your destination.
Fly In The Morning
Flight delays are often caused by problems that occur earlier in the day. A delay earlier in the day can have a snowball effect on flights later in the day. A good way to avoid this can be to get the wind beneath your wings early and be on one of the first flights of the day. Plus, flights that are earlier in the day are less likely to be cancelled!
Arrive At The Airport Early
It's no secret that check-in desks, bag drop, and security are set to be busy. It's currently a taxing time for both travellers and airport workers, so firstly be sure to exercise patience and politeness when dealing with staff and crew. But our best advice? Plan ahead for long lines and get to the airport early. This could save you the headache of worrying whether you will make it to your gate on time.
Make Sure Your Passport Is Valid
Under no circumstances should you leave it till the last minute to check your passport validity. You'll no doubt have heard that passport turnarounds are a little sluggish at the moment. The best way to combat this is to dust off your passport well before you book, then make sure that it's in date, less than 10 years old, and has at least six months' validity left on it. If you're unsure, chat to one of our experts – we know our stuff and can help you with the latest passport and visa rules for your destination of choice, so you can sit back and just look forward to your holiday.
Travel Domestic Or Close To Home
Some of the worst affected destinations are long-haul destinations such as Europe. Why not avoid the situation as much as possible by switching out those long-haul flights and potentially stress-inducing stopovers for travelling domestically or somewhere close to home like Bali, New Zealand or the South Pacific?
Consider A Cruise
Avoid the potential chaos completely by taking the airport out of the equation. Set sail on a cruise and take the scenic route to popular destinations throughout Queensland, New Zealand, the South Pacific and much more! Travel Insurance Not only can delays and cancellations be stressful, but they can also be very costly. If you find yourself stuck in a destination for a few extra days, you may have to pay for additional nights at a hotel that you did not expect. Travel insurance that covers flights cancellations is a must and can help you recuperate some of your hard-earned money.
---
---
Other Travel Articles You Might Like...