12 October 2021
What we know about the Thailand travel bubble: 
Thailand's borders will open to travellers from select "safe" countries from November 1
Visitors must show proof of vaccination and show two negative Covid-19 PCR tests, one prior to travel and one on arrival 
Insurance with coverage for Covid-19 is also mandatory 

Thailand's Latest Travel Bubble Update 
Thailand's Prime Minister, Prayut Chan-ocha, announced on Monday 11 October that the country would be reopening to international travellers in a gradual plan. In the first phase, from November 1, there will be ten countries deemed low-risk, from which travellers will be able to arrive into Thailand quarantine-free.  
On this list are the United Kingdom, Singapore, Germany, China, the United States among a few others, including potentially Australia.   
Phase two and three come on December 1, and January 1 respectively, with an increased list of approved countries on each date.  
While Australian travellers are still waiting for an exact date for the re-opening of international travel, Prime Minister Scott Morrison, has said Australia's borders could re-open for vaccinated travellers in NSW from as early as 1 November, with proposed seven-day home quarantine on return to Australia.  
Prime Minister Prayut said the decision to open is focused on economic recovery, as "This is the high season, and we cannot miss this opportunity." 
"I know that such a decision has risk, and it is almost certain that the daily number of Covid cases will increase once we begin to relax measures, but we will closely monitor the situation," he said.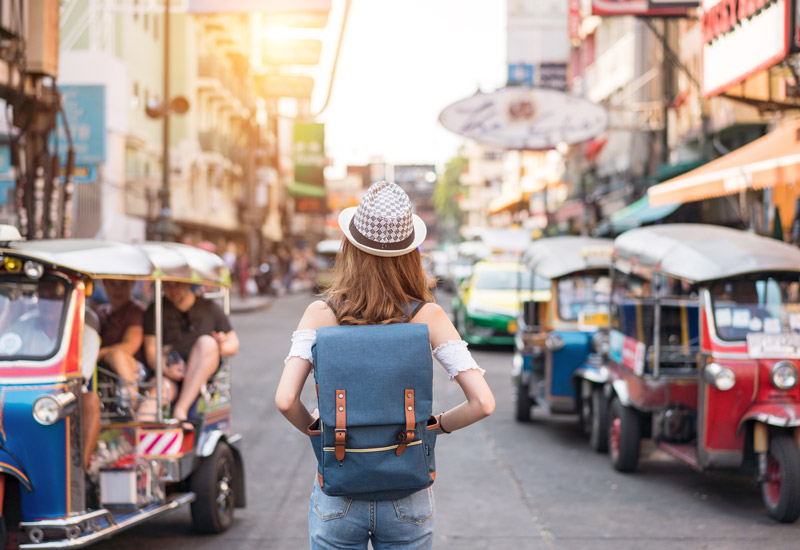 Thailand Travel Bubble Fast Facts 
From November 1, fully vaccinated travellers will be able to enter Thailand without needing to quarantine if they arrive by air from a low-risk country.  
All travellers, including children, will need to prove that they are Covid-free with two RT-PCR tests, one taken within 72 hours of departing, and again when they land in Thailand. If both tests return negative, the traveller will be able to travel freely around the country.  
Entertainment venues will be allowed to reopen from December 1 and permit alcohol sales.  
Do You Need A Visa To Enter Thailand? 
Thailand allows visitors from a list of 64 countries, including Australia, to enter for tourist purposes without applying for a visa. Under this Visa Exemption List, visitors are allowed to stay in Thailand for 30 days (previously 45),  and must prove that you have a flight booked out of Thailand at the end of your stay.  
All visitors however, must apply for a Certificate of Entry (COE), which is mandatory since the Covid-19 pandemic began. This is an official document issued to both Thai nationals and foreign nationals. It confirms that you meet the entry requirements set by the Thai government and are permitted to enter. You can do this via the Thai embassy in Australia.  
Proof Of Vaccination 
Travellers must have a valid vaccine certificate and have been completely vaccinated with a vaccine approved by Thailand's Ministry of Public Health or the World Health Organisation for at least `14 days prior to landing in Thailand.  
When travelling with fully vaccinated parents or guardians, children under the age of 18 do not need to be vaccinated to enter Thailand.  
All travellers will also need: 
A valid passport with at least six months validity 
A valid plane ticket out of Thailand within 30 days 
Proof of payment of Covid-19 testing for when they arrive 
Medical insurance with Covid-19 treatment coverage of at least $100,000 
---
---
Other Travel Articles You Might Like...