Recommended Flights to London from
Price guide & seasons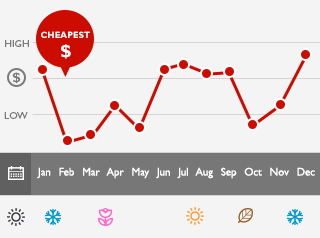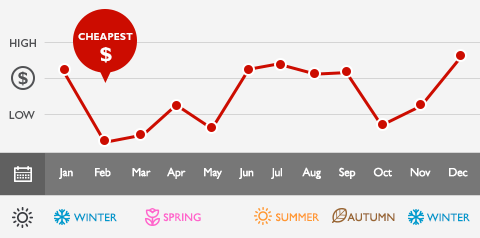 Double or Triple your fun with multi-stop flights
Flying To London
Immerse yourself in the history, culture, diversity and world-class foodie scene of the UK's vibrant capital with our cheap flights to London. Flights from Sydney to London, for example, take around 23 hours, and include a transit stop (why not make it a stopover?) in either Asia or the Middle East. Qantas offers non-stop flights to London from Perth aboard its Dreamliner, and the 17-hour journey is Australia's first direct link with Europe. To find out more about the best airlines to fly to London and the cheapest London flights, talk to a Flight Centre Travel Expert today.
Best time to fly – London weather
The best thing about choosing when to fly to London is that there are wonderful things happening in this city all year round. Summer is when London is at its carefree best, when the days are long and warm. Spring is an excellent time to visit, when all the flowers are in bloom. Autumn is also good, and the trees turn on their shades of red and gold, while winter can be quite cold but at least there are plenty of exciting things to do.
London Travel Stories
Other Cities to London